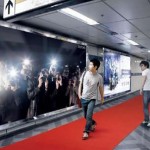 Google trends shows that since mid 2007, there has been a consistent level of interest in customer advocacy as a topic.
With the advent of social media and the amplification of the voice of the consumer, brands who want to put customer engagement at the center of their strategy, are getting more and more serious about nurturing these advocates (like Telstra announced in Feb).
They start and run advocacy programs.
Unfortunately, most of these programs are nothing but "old wine in new bottle".
What people do not understand is that you can not start an advocacy program and build/nurture customer advocates. There is a certain amount of rigour that the entire organization needs to show towards having the customer engagement at the center of everything that they do.
An interesting HBR blog about Customer Advocacy started with the following question:
This was not a rhetorical question. This was a profound question. The simple answer to the question used to be your sales and marketing teams. Now, the answer is gradually moving towards customers. Yes, your customers could potentially be your biggest sales drivers. However, if you really wanted to engage these customers and provide them the right platforms and help them help you, you need to first understand your customers a bit better than you do currently.
If you look at the total population of your existing customers, you shall find that there are a mix of customers:
Neutral Customers: Some customers who are happy with your product/service at the price you are providing, but are willing to switch to a different vendor when they get a better deal. They have no emotional engagement with you or your product/service.
Dissatisfied customers: Some of your customers would also fall in this category. They dont like your product or service but dont complaint either. They are dissatisfied but likely to continue to do business with you. This could be mostly due to inertia (they dont want to put in the effort to terminate your product and seek a replacement as this could mean too much work for them).
Actively dissatisfied customers: These are the customers who are not happy with what you do and are also vocal about their feelings of dissatisfaction. They have some emotional investment in the product/service. These customers are potentially good candidates to turn into loyal customers or even customer advocates, if treated well.
Loyal customers: These are customers who like what you have to offer and hence will continue to do business with you. These are the customers where you shall find that their investments with you will grow over time. These are the customers who are willing to give you a testimonial for you or your offering. These are also the customers who are willing to go on stage and talk about how you or your products have helped them whenever you want them to. So, they do all of these when asked for.
Customer advocates: These are also loyal customers but who on their own go out and talk about how good you or your products are . They don't need an invitation or a request from you to sing your praises. They will find ways and means to voice their opinion. Usually, the percentage of your customers (if any at all) who are already advocates for you is very less, in the lower single digit of all your customer population.
Now, how you engage with each of these sets of customers is very different. But in order to do so, you do need to understand which bucket does a customer belong.
A good sales executive can potentially use this information about the customer to build a sales strategy around this classification. How you sell to a nuetral customer could be slightly different that how you sell to an actively dissatisfied customer and that would be very different than how you sell to an advocate or a loyal customer.
Knowing this classification can also help your marketing teams define different strategies, content and marketing campaigns for different types of customers.
Knowing this classification can also help your product development team to decide whom should they want inputs on new products from and whom should they contact for a feedback about a feature in the existing product/service offering.
Knowing this classification can also help your customer service team to treat them accordingly.
If you try and treat all of these types of customers the same and try to make them all your advocates, you shall not only fail in creating more advocates but also potentially run the risk of losing some of these customers.
So, do you really know your customers?