I saw this great presentation on slide share about Personal Branding created by Barry Feldman.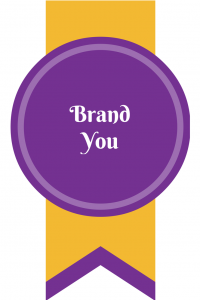 Everyone of us is a brand now, whether we acknowledge this or not. Just like any other brand, we need to be intentional about what the brand stands for and for whom.
The two most important questions for any brand manager are the following:
Who is this brand for or the target audience?
What does this brand mean for the audience it is created for?
Answer to these two questions lead to other attributes of the brand, like what are the attributes of the brand, what should the brand do, how is it being promoted, etc.
Each one of is responsible for our personal brand. Every thing that we do, say or create defines our brand. So, it is critical that we are intentional with what we do, say or create.
Define the audience that we want to speak to.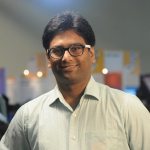 Attributes of my personal brand and what I stand for:
Audience: I define my audience as anyone who is interested in excelling in Sales, Marketing, Innovation, Leadership, Entrepreneurship & Strategy. If you carefully look at all of these topics, anyone who is the interested in all of these are the one's who want to develop themselves to become a CEO of an organization. So, the core of my audience is existing CEO's or people who aspire to become one someday.
USP: My USP is that I treaded the route and have come out wiser (hopefully, learnt from both successes & failures). My USP is that I am not afraid of questioning the conventional wisdom. I am a change catalyst and can bring in a view that is unconventional but effective. I continue to work on this ability so that i can hone this to become even better as time goes.
Passion: I am an intensely passionate person by nature and I believe my true calling is to be able to contribute in the development of as many leaders as is humanly possible. I am and will continue to do everything that is needed to work towards fulfilling my passion. If we have good leaders all around us, we intentionally make the world a better place.
Consistency: If there is one thing that i strongly believe in, it is continuous learning. I have been consistent in my messaging and the kind of work that i have done so far and shall continue to remain so in the future as well. That said, I am learning as i go along and will update any of my stands or thoughts if I find that i was wrong to start with.
Exposure: One of the most critical aspect for any brand to succeed is for it to get exposed to its target audience. I am working towards that as well. I am consistently using the social media channels (twitter, facebook, LinkedIn, Pinterest, YouTube, Google+, etc) to expose my brand to my audience. To take this further, I am also starting a podcast which will again focus on these same core topics and bring in a wealth of knowledge that my audience can benefit from. I have been moderately successful so far. However, this is a journey and I intend to continue on this journey through my life.
Relevance: Any brand to continue to stay relevant for their audience need to evolve with its audience. I have tried to remain relevant to my audience and my topics throughout the past couple of years and will continue to strive to remain relevant. If that means that i change my style of content creation or the mediums where I am present or how I connect with my audience.
This is about my personal brand. The most critical aspect of personal branding that most of us tend to miss is being intentional about our brand and to always remember who our audience is and what we stand for.
Everyone of us is a brand in the making. The choice that we have is whether we define and manage the brand that we are or do we allow that to chance.