Podcast: Play in new window | Download
Subscribe: Android | Email | RSS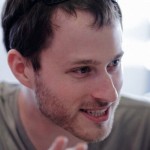 In this episode, we host Meron Bareket, the host of  "Inspiring Innovation Podcast" and the person behind the Inspiring Innovation Podcast Incubator, where he walks through all the steps that one needs to go through to set-up and start a podcast of their own. I am bringing this podcast to you by following his instructions as well.
We had a very interesting conversation about entrepreneurship, his journey from making software to how he got a job at the local Israeli radio, his iPad only magazine –"Inspiring Innovation" and his current role as the host of "Inspiring Innovation" podcast.
He also talks about the pivots that he has had to make from being an editor for the online magazine to being a podcaster.
We also talk about entrepreneurship, the challenges of being an online entrepreneur and how he addresses them. We also talk about Mastermind groups and their significance in the life of an online entrepreneur.
He also shares his secret of getting interesting guests for the podcasts.
You can find more about Meron and connect with him @ http://www.meronbareket.com/.
The inspiring innovation podcast is at https://itunes.apple.com/podcast/inspiring-innovation-podcast/id638774259.
The inspiring innovation podcast incubator to learn podcasting @ http://inspiring-innovation.com/
Other Podcasts that were mentioned in the podcast:
Hope you enjoy the show. Please do share your love by giving us a rating or leave us a review on iTunes.