Podcast: Play in new window | Download
Subscribe: Android | Email | RSS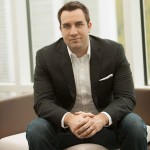 Who is David Burkus
David is the author The Myths of Creativity: The Truth About How Innovative Companies Generate Great Ideas. He is a regular contributor to Harvard Business Review, Forbes, PsychologyToday and 99U. He is also the founder and host of LDRLB (pronounced "leader lab"), a podcast that shares insights on leadership, innovation, and strategy.
Why is he on the show?
He is an awesome person with lots of insights on how to be creative as an individual and innovate as a team.
What are we talking about?
In this episode, we talk about some of the most common myths of creativity and how these myths systematically affect us and our organizations.
We also talk about how we can actually make being creative a habit.
Apart from the 10 myths that he shares in his book, he also shares the one additional myth that didn't make it to the book and also shares why it did not make it in the book.
I had a lot of fun having this conversation with David and learnt a lot in the process.
Who and why should you listen?
If being creative or if innovation is a priority for you and your team, do listen in as the entire episode has a lot of wisdom and gems of advise for you and your team.
Your Turn:
If you liked the episode, please do share your love by writing a review or leaving a rating on iTunes or Stitcher and share this with your friends and teams.
You can also download all the resources that David offers here.
#Gratitude