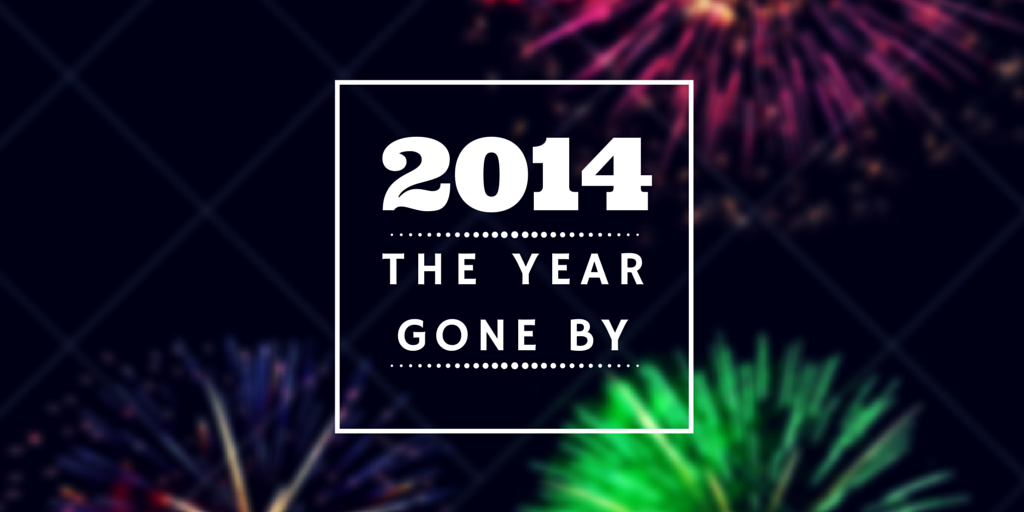 I started the year 2014 by announcing publicly my goals for 2014. You can find them here.
I now wanted to reflect on the year gone by and do a self-appraisal on my progress from where I started and intended to reach.
I had decided that the single word for the year would be "Transformation" – in 5 different realms.
Physical Transformation:
I am glad that I have been able to  lose 7Kgs and a few inches around my waist. What worked in my favor was getting a fitbit device.
The device provided the constant feedback on how I was doing vis-a-vis my goal (10k steps a day) and that spurred me towards achieving my goal.
I am yet to become fit enough to run a half marathon or even a 5KM run, but I think I am on my way.
Intellectual Transformation:
I think I did good on this front as well. I wanted to discover new authors, new people, new thinking process and new ways to think.
I discovered some great people, some of whom were part of my podcast and some of whom are on my wish list to host on my podcast.
You can find a complete list of this set of interesting people here.
I found these cool people through reading some interesting books, listening to some cool podcasts and by following some very interesting blogs.
I can definitely say that my outlook to life has expanded because of these people and I have definitely grown intellectually.
Emotional Transformation:
This is probably one area where I did not make as much progress as I would have liked to. I did spend a little bit more time with my family than the last year but not nearly as much as I originally wanted to when I started this year.
One feedback that i got from my wife and son is that even when I was at home with them, I was usually glued to my iPhone, usually accessing Facebook, twitter, email or some other social sites.
So, I have done away with all these apps from my iPhone and iPad. Now, I don't have anything that I can do on my iPhone except for email, call and text, which I've already found ways to keep at a minimum. Hopefully 2015 would be a better year for me on this front.
Financial Transformation:
I made a couple of big investments this year and created a financial plan, including risk mitigation.
I've not yet been able to create any passive source of income yet. However, there are a lot of ideas that i am currently exploring that would enable me to achieve the goal of financial freedom some time soon.
Looking forward to implementing them soon.
Spiritual Transformation:
This is probably the one realm of my life where I had the most growth in.
I have read some very insightful spiritual texts like the Tao Te Ching, listen to a podcast about a discourse on Bhagvad Gita by Neil Bhat and started reading the complete works of Swami Vivekananda.
I can say with a lot of certainty that every person on earth is on this journey to discover their spiritual side and I am glad that i am finding it so soon in my life. It is not only liberating for me but also gives a lot of strength to me as an individual to do what is the right thing to do.
Overall Rating for my performance against my goals:
Having said all of this, I think I would give myself an 'A' on the performance for the year 2014.
How was 2014 for you? Have you already reflected on this? If you have not yet done so, I strongly recommend doing this exercise.