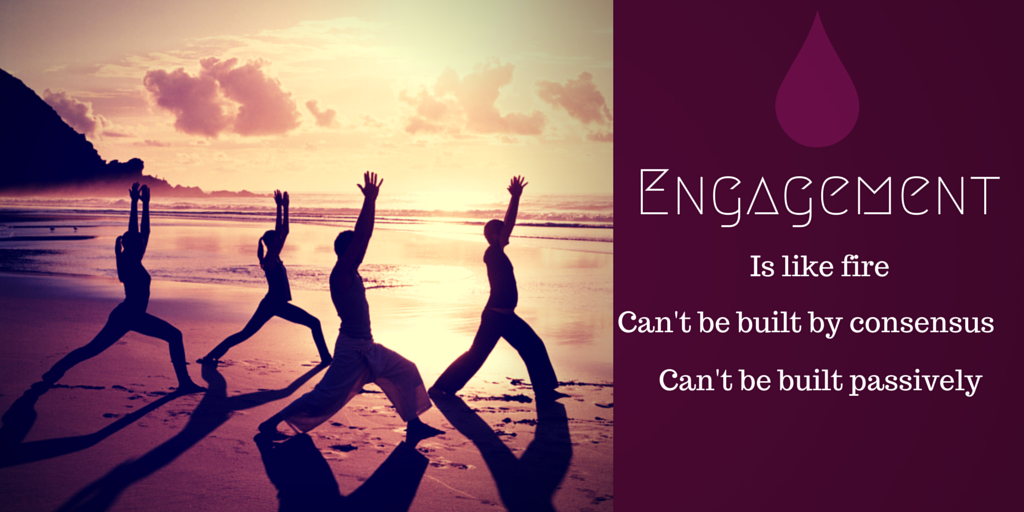 We had planned a small new year eve party at our home yesterday. We had invited a few of my 10 year old son's friends and our neighbors to the party.
The plan was simple – Play some games, eat dinner and watch a movie to ring in the new year.
The kids came in on time and we started off by engaging them all in a few games – getting them to dance, compete against one another and in general have fun. It was all good until it was not so good.
As long as we adults were totally engaged with the kids, the kids were also totally engaged and were having fun. The moment we disengaged with the kids, to prepare and serve dinner, the engagement among the kids went down as well. It was considerably more difficult for us to get the kids to stay engaged.
We then played a movie that kids wanted to watch (it was really difficult to decide on which movie to play as each kid had his own preference and ask). Once we did decide which movie to play and started watching it, I saw that the engagement and joy of all the kids dropped even more significantly.
When I was thinking about this, I learnt the following lessons about engagement:
Engagement is like fire:
One can not demand or request for engagement. It takes a spark of engagement to ignite it among others. That spark can come from any where, not necessarily from the leaders.
Just like you need fuel to keep the fire going, you need fuel to keep engagement going.  The fuel that keeps engagement going can be one of the following:
Fun: There can be nothing better for engagement than a set of people having fun together. The very fact that they are having fun is the foundation of engagement.
Healthy Competition: Another means that works wonders to increase engagement multi-fold is when people have healthy competition. This is what explains the success of leaderboards across the spectrum to build engagement. One needs to be very careful about the design of the competition to avoid this spiralling into a highly negative environment. My personal experience has been that there should be no significant gift that winners take home. People should compete with each other for the sake of competition and enjoy the process.
Just like lack of fuel can douse any fire quickly and it takes a lot more effort and fuel to re-ignite, so it happens with engagement. It can quickly vanish and it gets more and more difficult to re-ignite engagement every time it dips.
Engagement can not be built by consensus
If you want to build engagement by consensus – good luck to you.. Each person when asked individually has a different idea about fun and what it takes to remain engaged. So, if you try to arrive at a consensus, you will end up with options that are mediocre and not the 1st choice of everyone involved, which leaves everyone except for the one who's idea is picked not happy with that choice.
So, it is critical that as leaders, we should decide how you want to build engagement and share the same with the team. However, you need to keep in mind the following when you decide to build your model for engagement:
Pick something that every one could participate in.
Pick something that is not very easy but not very difficult either. There is nothing better than something that pushes your limits a bit to keep the motivation high.
Engagement can not be built Passively
Any idea that doesn't involve people getting to interact with each other constantly and consistently. Without this interaction, one can't build engagement.