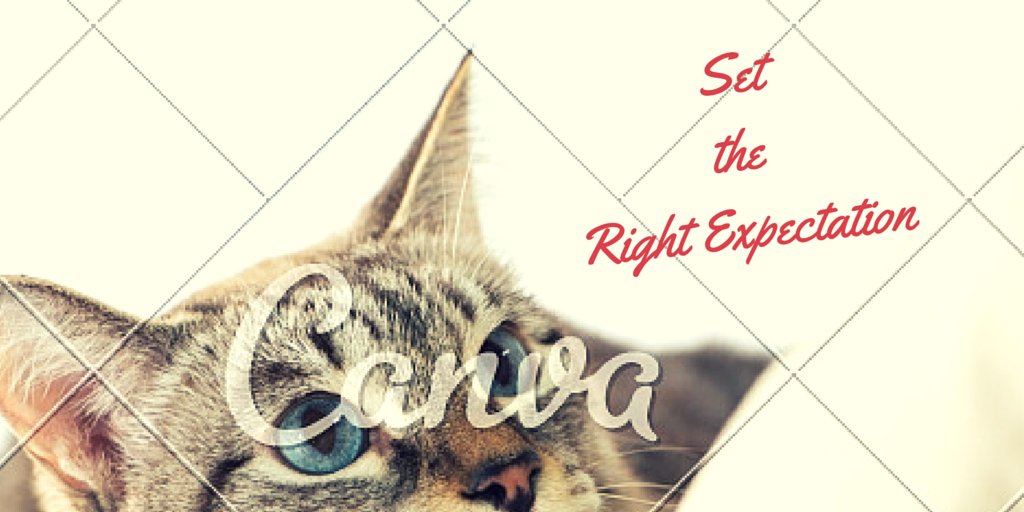 Let me start this with another Mulla Nasruddin tale:
Mulla Nasruddin was walking by a market when his friend told him about the great fair happening in the city hall and how everyone is going to see it..

So, Mulla decided to join in..

It was a fashion show and beautiful models, all dressed up, were seen walking the ramp.

Sometime later, a fuming Mulla stormed out of the city hall.

When his friend saw him storming out, he followed Mulla and asked him what got him so angry and worked up?

Mulla said – They show all these beautiful women walking around and when I went to enquire about them, I found out that it is the clothes that they want to sell..
This short story tells a lot about the importance of setting the right expectations and the result when it is not done.
Mis-understood expectations are a big cause of concern in any relationship, more so in a business setting.
One of the biggest area where expectations play a big part in businesses is around goals or customer service.
Myth 1: "Under-promise and over-deliver". This is a good short term tactic and just that – a tactic. You will eventually be found out.
Myth 2:  "You aim for the sun so you at least reach the moon". The problem with this myth is that it demoralizes everyone, even if you do reach the moon. It is never worth it in the long term.
The better thing to do is to "Set stretch goals, over-deliver & Be transparent". This gives you a realistic chance of over-delivering your goals and at the same time keeps everyone motivated about the same.