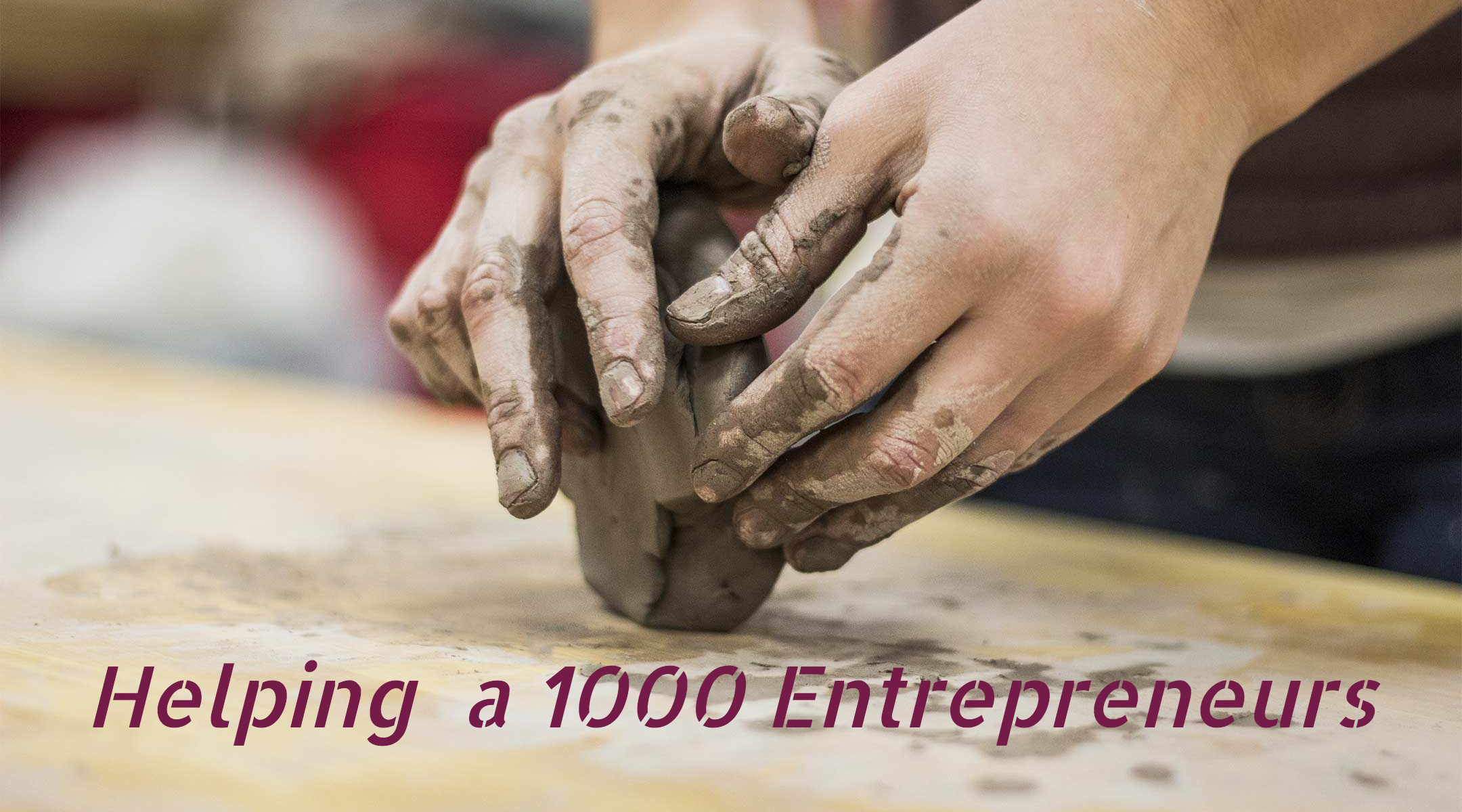 When I was running my business in Salem, a decade back, I did not have mentors or coaches that I could reach out seeking help or guidance. Being an entrepreneur can get very lonely.
Today, the situation has changed significantly. There are a lot of mentors and coaches are available for startup founders and entrepreneurs to connect, learn and achieve the results that they want to.
I have had my share of mentors as well – some whom I have worked with directly and learnt a lot, some whom I have learnt by following them and their work. I wanted to publicly thank all of them.
Porus Munshi: He has had the single most significant impact on how I work and view the world. He is the author of the best selling book – "Making Breakthrough Innovations Happen". I also hosted him on my podcast and was probably an episode where I learnt the most. You can listen to that podcast here. Thanks Porus for your belief in me and spending so much time guiding me.

Seth Godin

: I had the pleasure of interacting with him for the first time earlier this week as I participated in a leadership workshop that he hosted to raise funds for the Plus Acumen. He has a significant impact on the way I think about approaching work. He has been the inspiration for me to think bigger and do work that matters. I have learnt so much from reading his blog, books and videos on YouTube. Thanks Seth for leading and inspiring me & millions of others to do work that matters.
Joe Polish & Dan Sullivan: Both of them host a podcast titled "10xTalk" and have been instrumental in helping me think in frameworks and the importance of reflection. I have listened to every single episode that they have released and learnt so much. Thanks Joe and Dan, you guys are awesome. I am looking forward to having both of you on my podcast some day soon. Joe runs the Genius Network and Dan runs Strategic Coach.
Gary Veynerchuk: I have learnt a lot about hustle from Gary. His every single day is about hustle to make an impact. I also learnt the power of exploration & intent… And yes Gary, one day you will own your team. Thanks for inspiring and taking us along the journey. You can follow him and watch him hustle here.
Paulo Coelho: I must have read the book "The Alchemist" at least a 100 times. Every time I feel trapped, low morale or feel lost, I read the book again. The book instills hope and excitement every time I read it. I hope I get to meet you sometime soon. But till then, keep inspiring & fascinating us with the stories that you weave around human emotions and struggles.
Having learned so much from such a variety of people, I think it is now time for me to give back to the community and share whatever knowledge I have gained through my own work and what i have learnt from observing and learning from others.
Though I have a full time job both as an employee and as a husband/father, I would like to find time to help at least a 1000 entrepreneurs this year.
By help, I mean I shall do one of the following:
Social Promotions:
Every day, I shall find new entrepreneurs/enterprises/startups, who are doing work that matters and promote them on my social channels (online and offline).
Connections:
One of the best ways to help someone is to connect them to people who can have a big impact on their life and work. I shall strive to connect entrepreneurs to potential employees, customers, investors and/or partners.
Feature:
I will use this blog and my podcast to interview inspiring entrepreneurs, thought leaders who have a lot to offer others by sharing their journey and learnings with others. I shall feature them on my blog and/or podcast and spread their word and work.
Masterminds:
I shall create a mastermind group of entrepreneurs and host the same. The purpose of the mastermind would be to egg each other in their entrepreneurial journey and  at the same time use the power of the mastermind format to brainstorm and solve any specific challenge that are all struggling with over a period of time. I shall create the master mind group and update the information here later.
Mentoring/Coaching over a cup of coffee:
I shall host the coffee corner sessions every week to mentor/coach young entrepreneurs who want to pick my brain on the topics of new product development, business model,  marketing and customer acquisition.
10X in 10Q workshop:
I shall run free 10X in 10Q workshops where I shall share tactics and strategies that entrepreneurs can use to grow exponentially. You can register for these workshops here.
Open House:
I shall host Google Hangouts on a regular basis for startup founders to join and and ask me anything that they think that I can be of help. Details about the first one can be found here.
How will I measure success:
It is one thing to do something when you find sometime and then there is no pressure to perform and if it happens, it happens. However, I want to have a serious impact in the ecosystem and in order to do that, I need to be able to measure progress and know if I have succeeded in this project.
So, one of the best ways to ascertain whether or not you have added value is if the person is willing to pay for the idea/suggestion/help. So, as long as an entrepreneur donates some amount (irrespective of the amount of money – 1$ or 10000$doesn't matter) me or a charity of mutual choice, I will count that as an entrepreneur whom I have helped.
How can you help
If you are an entrepreneur or a startup founder who would like to be a part of this movement, please register yourself here and I shall be in touch.
If you know an entrepreneur who could use some help, please forward this to them and ask them to reach out to me by filling out the form here.
If you want me to speak at your event for entrepreneurs, please reach out to me here.
So what's in it for me?
Apart from the satisfaction of having done work that matters, I would have learnt extreme time management. I would also benefit from the positive energy that I shall get from meeting so many entrepreneurs. Hope fully this will also allow me to start living a life of significance rather than that of success.
To all the entrepreneurs:
Lets go make the world a better place!