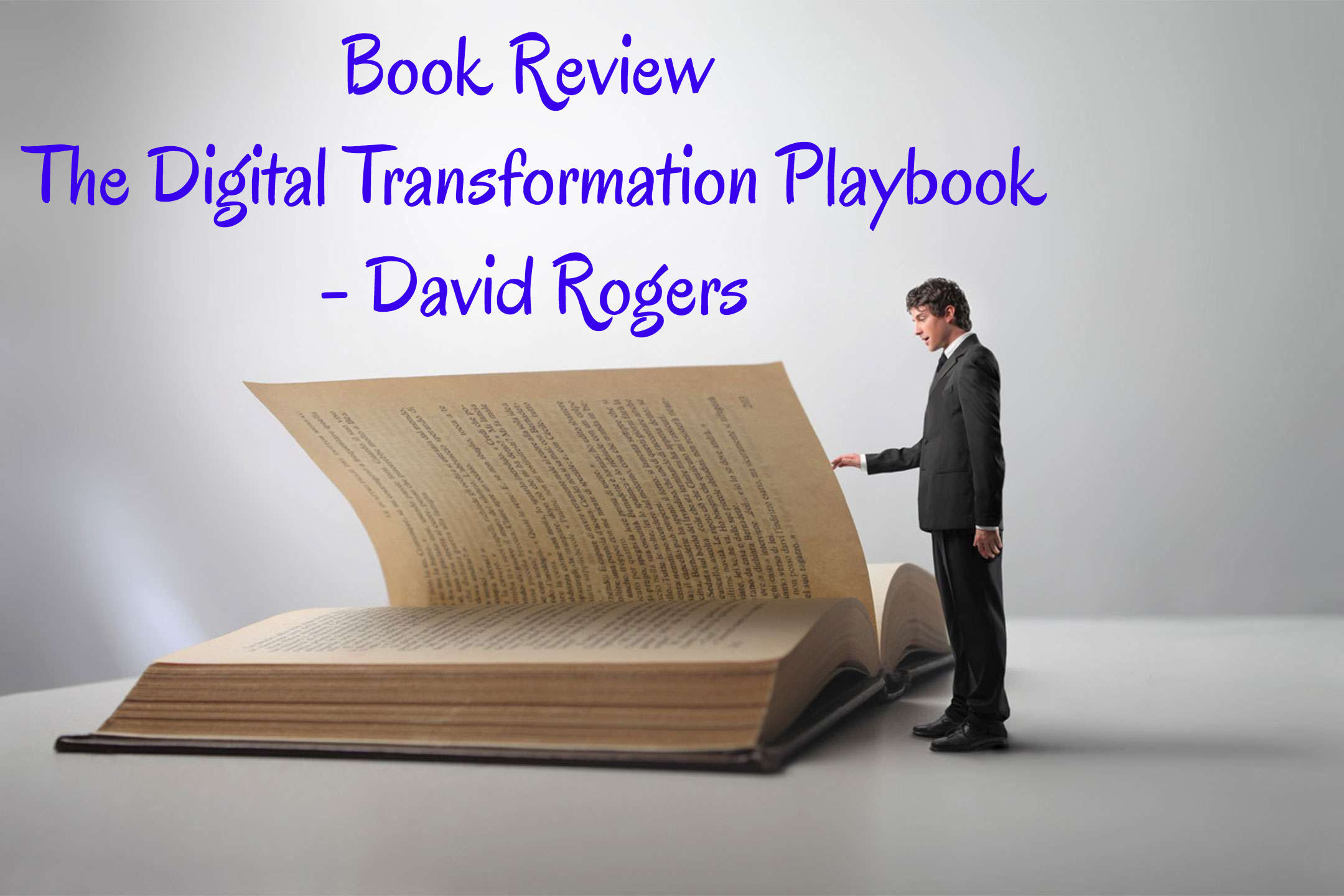 There is a lot of talk around Digital Transformation and everyone is exploring what would Digital Transformation mean to different organisation and I have been thinking and writing about it as well.
It is in this scenario that i came across this book – The Digital Transformation Playbook, written by David Rogers and my interest was piqued and decided to spend my time reading the book.
My expectation from the book was not very high as I have read a lot about digital transformation and not much was either surprising or truly visionary. However, the book really surprised me in a very positive manner.
What is the book about:
The book is full of practical examples and frameworks that we can put in place to navigate change due to digital disruption and thrive in the new environment.
The book is written as a guide or a playbook for incumbents to navigate the changing environment and not get cobbled up or killed in the process.
I truly loved some of the examples that David uses in the book to make a point and one of the most interesting story is about Encyclopedia Britannica and how they transformed themselves from selling their books to selling online content for schools/libraries and doing that successfully. This is interesting because this same organisation is used as an example of getting disrupted by Wikipedia and celebrated as a case study for disruptive innovation.
David starts off the book by arguing that there are Five Domains of Digital Transformations:
Customer
Competition
Data
Innovation
Value
He shares stories in each domain that illustrate how digital can have an impact on each one of these domains and follows it up with a framework that incumbents can use to enable them to not just to survive disruption due to digital but also how can they thrive in such an environment.
Whats good about the book:
The book reads easy,  thereby making it easy to complete the book.
The format of the book, which is case study to make a point and then provide a framework to either prove a point or as a follow-up activity works for the book.
What could have been better:
I read the book on the Kindle app on my iPhone 6. The framework diagrams did not render at all in the device.
Couple of examples of the framework in use could have made this an even better book.
Rating
Overall, I think it was a very interesting read and changed the way I look at certain aspects of digital transformation. I would rate it a 3.5/5.
So, if you are looking for a some inspiration to explore how the disruption occurring due to digital transformation can impact your business and want to explore some ideas on how to address that, this book is a good place to start.
Do you have any resource/book that has an interesting take on Digital Transformation?
PS: My other book Reviews:
Hope you like them.