Podcast: Play in new window | Download
Subscribe: Android | Email | RSS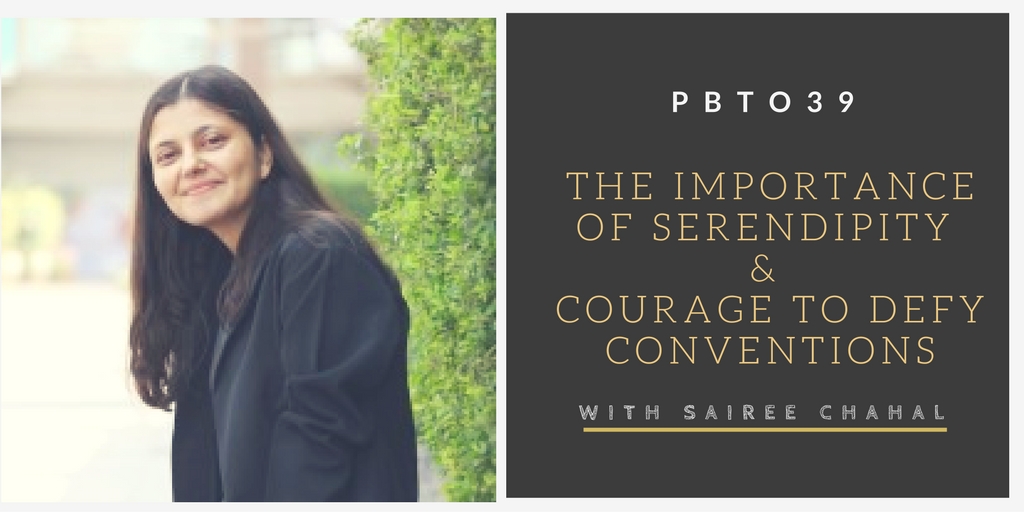 Who is on the show today
In this episode, we host Sairee Chahal. Sairee is currently the Founder & CEO of Sheroes.in.
Why is she on the show
Sairee is a finalist for the Cartier Women's Award Initiative for 2012, a TED speaker. She was named one of the Most Powerful Women in Indian Business 2012 and has been featured on shows like Young Turks, Pioneering Spirit and What Women Want.
What do we discuss on the show
We discuss her career, how serendipity and the focus on defying the norms has helped her move from starting the first news paper for maritime sailors to setting the Russian operations of CII to running the world's biggest platform for women in business.  We also talk about her learning through the journey and what keeps her as an entrepreneur going, when the going gets tough.
Where can you connect with her
You can reach here on twitter here or directly on her website here.
PS: You can view her TedxTalk below