Podcast: Play in new window | Download
Subscribe: Android | Email | RSS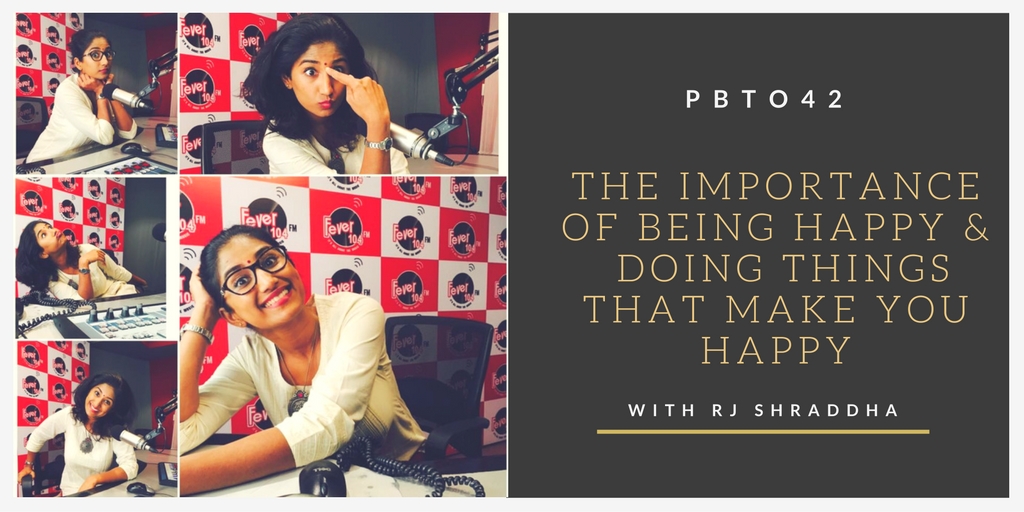 Whom do we host in this episode:
In this episode, we host RJ Shraddha from Fever 104 FM (Bangalore) and the host of the breakfast show – Mad Mornings.
Why is she on the show:
Her show "Mad Mornings" is one of the most successful shows and she herself has a very interesting career. She herself being a peak performer, I think there is a lot that we can all learn from her.
What do we discuss on the episode:
In this episode we talk about her show, how she was not enjoying her work as a software analyst and decided to switch to becoming an RJ. She also shares with her the way she went about getting her first job as an RJ ( the ability to stand out).
She shares some of her productivity/creativity routines.
She shares her thoughts on the importance of discipline for creative  people.
She also shares her insights on how she handles failure and also her ability to accept that we cant be performing at peak performance all the time and that there are days when you are not your creative best and how it is important to recognise those days and give your permission on those days to do the most basic performance that is acceptable and move on.
She also shares how she prepares for her show and how she gets out of a creative block situation.
She also shares the importance of being happy and doing things that make us happy and that each one of us has the capability to make our dreams come true, if only we went after them, just as she did.
The importance of great work ethic and never taking your customer for granted.
Where can you find more information about her:
You can find her on facebook and on soundcloud. Pls do say hi to her on FaceBook or Soundcloud.