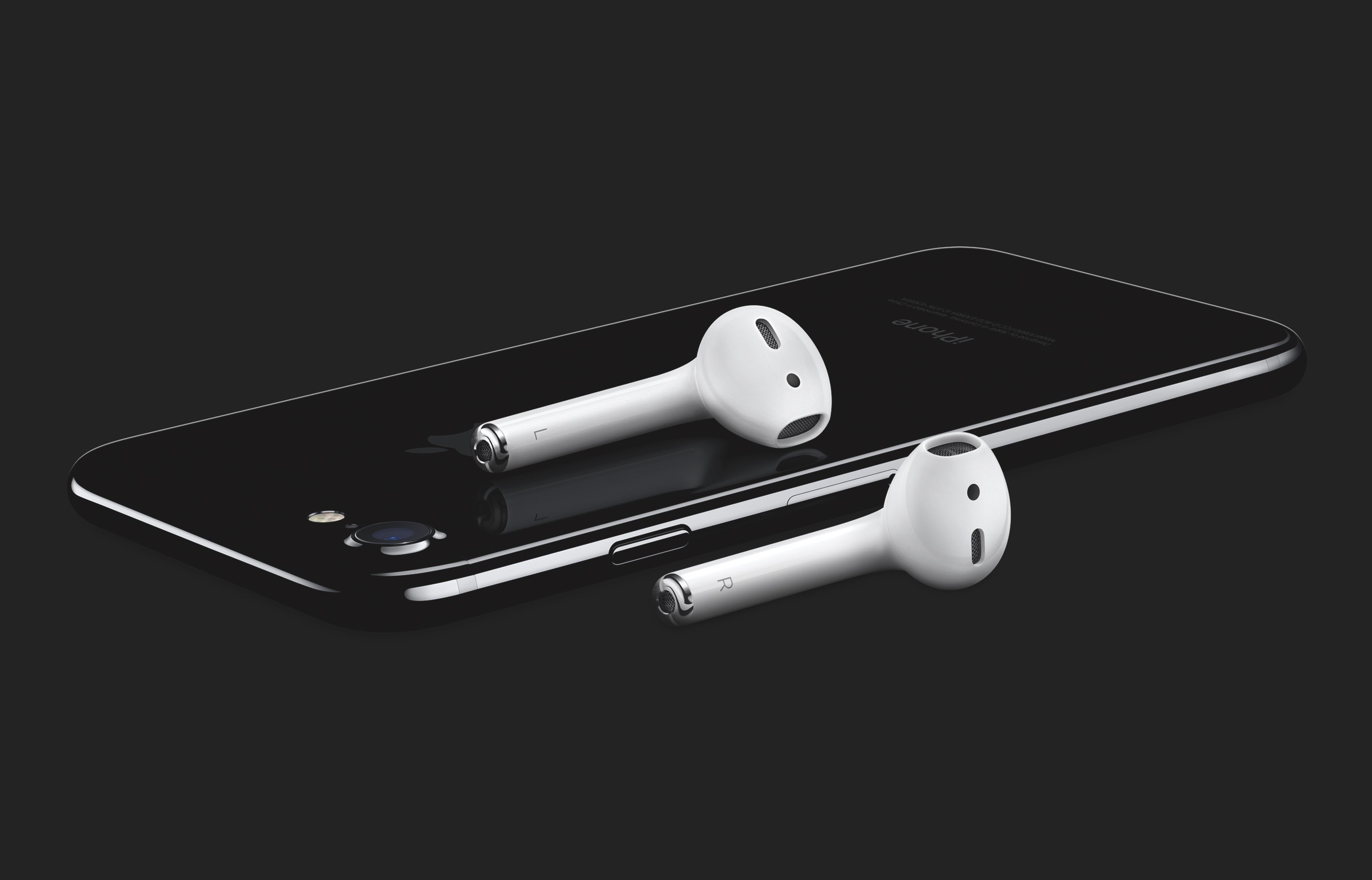 I just finished watching the replay of iPhone 7 launch event. What is most interesting for me is that the way the Apple team has been able to keep their user at the centre and used technology to deliver some amazing features, some solving issues or problems that the users had forgotten all about, as we were so used to it that we were practically blind.
I am a big fan of Apple products – I use a iPhone 6, iPad Pro 12.9 and a MacBook Pro. I share this so that you know that are aware that you are listening to someone who obviously loves the products that this company puts out. So, if you want, take everything that I say with a grain of salt.
What Impressed Me
While increasing the processing power of the main chip, retina display, Ultra fast WiFi, new games (Mario) and all the other technology led features are important; addressing the competition with a new improved camera and including stereo sound is critical, What I am truly impressed by is the AirPods.
I have dabbled with some bluetooth headsets in the past with my iPhone, I have always been uncomfortable with them sticking out of my ears. When I tried the bluetooth headphones, they seemed too bulky for me to travel with.
So, I, like most of my friends and colleagues finally ended up settling on the iPhone wired headsets. They were the most convenient addressed our need the best among all our options.
These headsets come with their own challenges.
At least with me, they get entangled every time i take them out of my box of wired accessories that i carry (including the charging cables and the laptop chargers).
They have been more than 1 instances of me dropping off my iPhone due to sudden movement, as I don't realise that they are connected to the headphone that i am wearing.
While I have been satisfied with the sound quality that i have from these headsets, that is what i have experienced – satisfaction. No signature Apple "wow" since they were originally launched years ago.
The new AirPods solve most of the problems:
In my opinion, if you think it is worth ordering your iPhone 7, it is worth ordering it along with the AirPods as well.
In addition to all these points, there could be other strategic motives for Apple to have taken this strategy. Matt Weinberger in his piece for Business Insider shares what he thinks Apple is doing with the AirPod strategy – Apple is moving beyond smartphones by creating a world where you never take off your headphones.
What's Next for Apple
Having said all of this, I think Apple finds itself in a Rat Race, one that it doesn't necessarily want to stay in but cant get out of either. All this talk about them not able to out – innovate their competitors the way they did with all their products in the past, with Steve at the helm is still troubling them and also in the long run will affect their stock performance.
They can create breakthrough products once they are able to identify a space where they want to play and put in their best minds to work on that space. Currently most of their energies seem to be targeted towards safeguarding their current investments and not on the next generation of products.
There are many rumours ofApple building an Augmented Reality platform (I do think it has to be a platform) and we will soon hear from them on this. This would be the next frontier that Apple needs to go and if their track record is anything to go with, I am sure that they could potentially bring VR/AR to mass adoption.
All said and done, I think if I held Apple shares today, I would not sell them in any hurry.