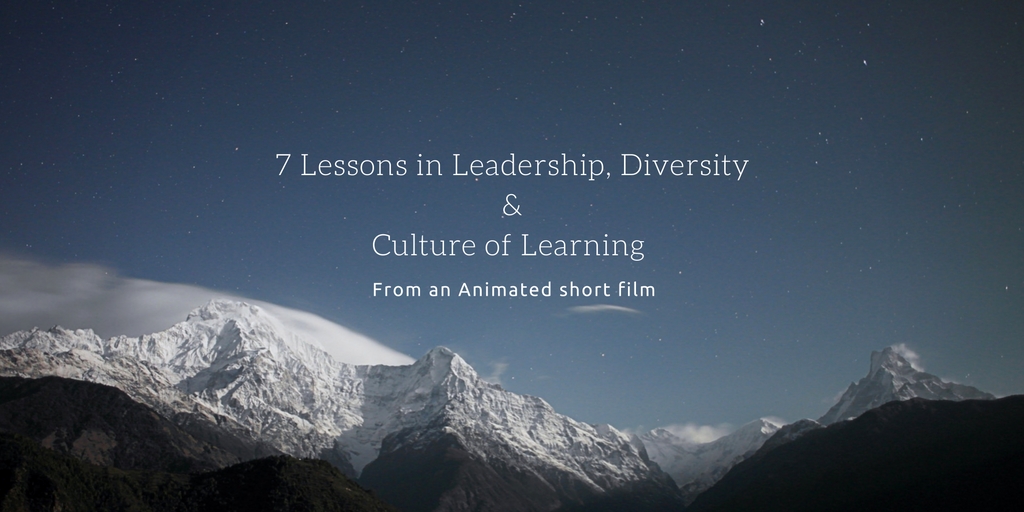 I stumbled upon a short animated video which did such a great job of showcasing the kind of leadership and a learning culture that will be needed to succeed in a workplace – which operates in a volatile business environment, has a multi-generational workforce and wants to thrive by moving forward.
Before we can continue, pls take the two or so minutes to watch the video below.
I hope you enjoyed the video, without having to think about and trying to learn something from the video.
In this video:
The younger one represents the younger employees in your organisation.
The Older one represents the experienced leaders in your organisation.
The path is the changing business environment that your organisation operates in.
What I learnt from the video:
It is important to have a diverse workforce, which thinks and acts differently – who have diverse world-views. Though, this can cause some amount of friction, research shows that this kind of friction is good for the business as it helps avoid group-think.
Everyone has their unique strengths and weaknesses. You need to identify and allow the right person to lead at the right time.
No matter how experienced you are, there will always be something that you can learn from the younger, so called inexperienced lot.
No matter how old or experienced you are, you can always learn new tricks.
It is important to understand someone's world-view in order to be able influence them. Empathy is critical.
When the young and old work together as a team, you can overcome anything that the VUCA world throws at you.
There is a time when you need to do heads-down thinking (analytical) and there are times when you need to do heads up thinking (creative thinking).
What did you take away from the video?