Podcast: Play in new window | Download
Subscribe: Android | Email | RSS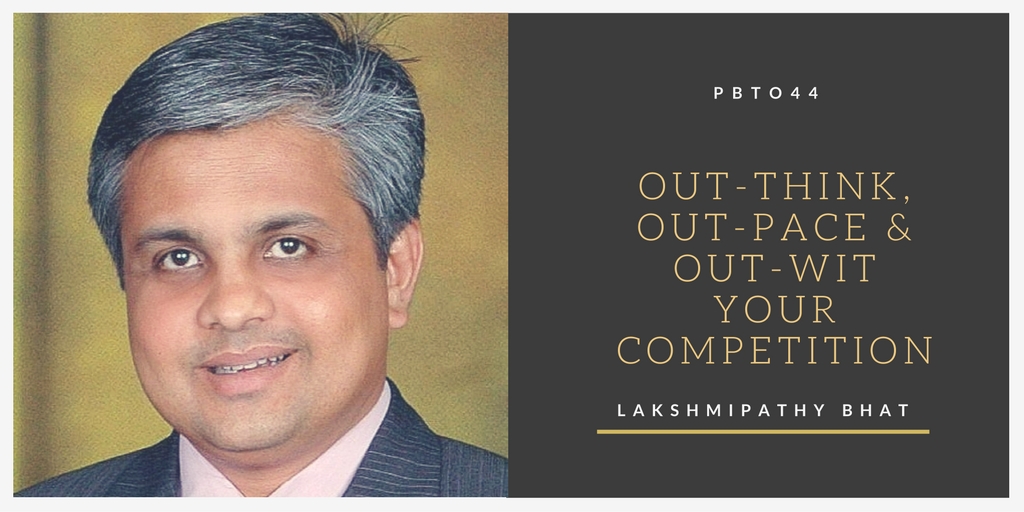 Who is on the show today
We host Lakshmipathy Bhat on this episode. He is a Marketing Communications professional, passionate about brands, marketing communications and new media. He is also a failed entrepreneur with some learning to show for it.
Why is he on the show
He is an avid blogger and early adapter of new media & tech. His blog – BhatNaturally ranks among the one of the best blogs on advertising, marketing and creativity.
He is a regular contributor as columnist and guest blogger at leading trade & business publications like Economic Times, afaqs, Financial Express and more. He was a visiting faculty member at IIFM Business School, Bangalore teaching Digital Marketing.
What do we talk about on the show
We talk about a wide variety of topics, some of which are as below:
How does one go about building a brand:
A product that meets a need..
A product needs to do something that is of relevance to a consumer and doing it differently..
Articulation of a belief and being consistent..
Instead of Outspending your competition, outwit your competition..
H0w to Protect and grow a brand
Out-think in product development and outpace competition in execution..
Putting the consumer first..
Difference between branding, advertising and marketing..
branding is personality that creates a preference to your brand
Advertising is showcasing the personality
Marketing is going to a place where you could find a date, exhibit your personality and get yourself a date (prospect), whom you end up having a long term relationship.
Relevance of Traditional advertising (carpet bombing):
certain categories for which the carpet bombing is fully relevant
the only reason for Advertising to exist is to drive sales
Start with a business strategy, which should drive marketing/advertising/digital
Differentiation could be done through brand personality…
Don't be a me me me brand on social..
Showcase your human side and be of value to your customer (drool value)..
How to grow your brand
Telling a story through a free platforms
Post that explore all the other platforms..
What is so obvious to him but not so much for a lot of people:
If you build, they will not come..
Where can you connect with him
You can reach out to him on
LinkedIn
,
twitter
 and on his blog
BhatNaturally
. I strongly recommend that you follow his blog for some great insights.