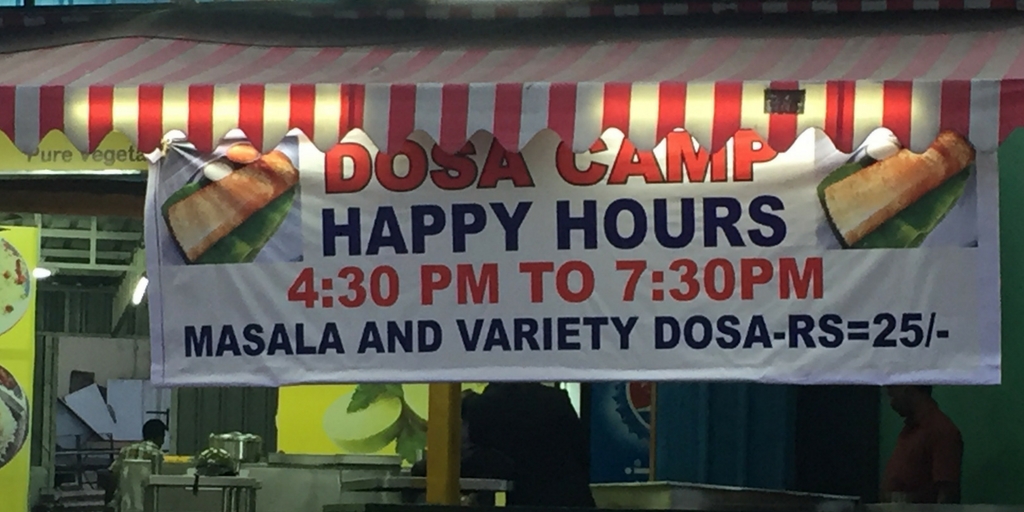 I was driving home from office yesterday when I caught a glimpse of this advertisement on a small restaurant (Lemon Rice) on St. Johns Road in Bangalore. I was so happy to see this.
This is a great example of innovation in action.
Click To Tweet
This also tells us that any one who wants to can innovate.
This also tells me that small entrepreneurs who hustle can be extremely innovative. This is how they survive.
This also tells me that innovation can be as simple as applying a concept that works elsewhere and try it out in a different environment.
In this case, the owner of this small scale restaurant took the concept of happy hours that is prevalent in bars and has attempted to apply it to his business.
What can you steal from a different industry and apply in yours?