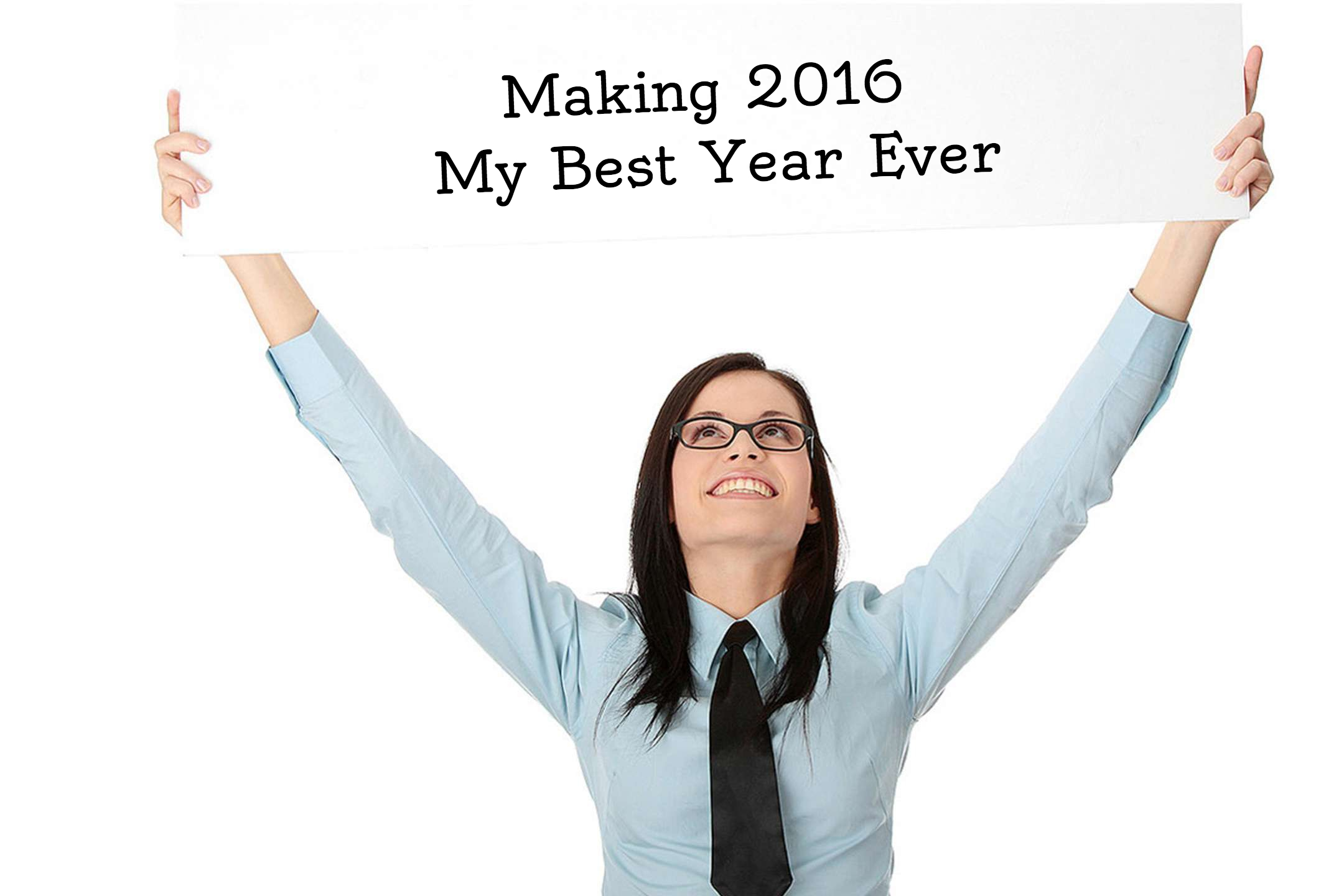 Have you ever wondered why is it so difficult for us to achieve goals or resolutions that we set out at the start of the year?
If you want to set and achieve goals that can transform your lives, you need to take an approach that is different from the one's you have taken in the past. 
This course will give you a blueprint that can change the way you approach goal setting and help you unlock your potential and make 2016 the best year of your life so far.
The key to achieving the goals is in 3 steps:
Setting the right kind of goals
Planning your time such that these goals are at the top of your mind
Putting in place strategies, triggers and habits that will ensure your success and minimize the chance of failure
Staying accountable to your goals.
Step 1: Setting the right goals:
There are a lot of resources when it comes to learning how to set SMART goals. We have all set SMART goals but still are no where close to achieving all or atleast most of them. I shall explain to you the element that is missing in way we set our goals.
Step 2: Planning:
Once you have identified the goals that you want to achieve, you need to make sure that you live your life such that you are working on the most important aspects of your life that will help you in achieving your goals. This course will show the different ways that you can plan your time so that you achieve the goals that you have set for yourself.
Step 3: Strategies, Triggers and Habits:
As someone wise once said, no plan survives the contact of the enemy, no amount of planning can prepare us for what life throws at us. That is the reason why we must create situations, strategies, triggers and habits which can help us overcome all the challenges that life can throw at us and still come out successful at the end of the year. This program will teach you to put in place such strategies.
Step 4: Staying accountable:
This is the most difficult step in the process of achieving your goals. This is when the rubber hits the road and life happens and you lose track of your goals. Through this course, I shall be your accountability buddy and we meet every month online via Google Hangout. We shall use this time to bring your goals back to focus and plan for the next month. Each of these hangouts will be live and about 3 hours long.
About the Course
The course content comes from years of research done on peak performance by various people (ex, Mihaly Csikszentmihalyi, Charles Duhigg, Tony Schwarz, Claire Diaz-Ortiz, Daniel Pink, Simon Sinek, etc) and my practical experience of what works and what doesnt and combining some of the best research available.
How is this course different
The difference is that this course includes a three hour Google Hangout with us and other participants to keep you accountable and focused on your goals. You'll be surprised by how much you learn about goals and how having the accountability sessions can help in keeping your focus around your goals. The accountability sessions are interactive (not a lecture), fun and interesting. Most important, you will become highly effective in setting and achieving goals.
How much does it cost?
The Masterclass costs $500. We guarantee you will develop the habit of setting and achieving any goal that you set your mind to. If you have come this far, I think that you are serious to make this year your best year ever. Hence, I would like to offer you a promotional discount of 50% (use promo code PBTO16 when registering for the course).
FAQs
Will I receive anything in the mail? 
No. This is a 100% digital course. You will get access to the course material via email and get invited to the Google Hangout mentioned in step 3.
What happens when I sign-up?
You shall received a confirmation email from us with links to the course material (workbooks, videos & audio formats). Starting 1st January, you shall receive an email from us on the 1st Monday of every month with an assignment, You need to fill-up the assignment sheet and send it back to us.
You will be invited to the Google Hangout to discuss with other participants about progress made, challenges faced and celebrate successes together.
Can I buy this course at a later date?
Yes. As there is no date for you to sit down and create a goal for yourself, you can buy this course anytime that you want to.
What if I dont like the course and want to opt out?  
We pride ourselves on getting things right. If you are not happy with the course, we offer you a full 30 day no questions asked money back guarantee. Just contact us and we will refund your money back to you.