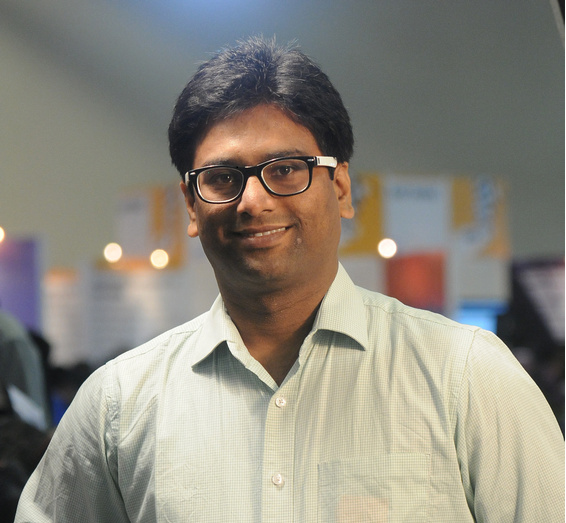 Most entrepreneurs fail. Most know that they are most likely to fail. And yet, we have more and more people wanting to become entrepreneurs.
I have been in that boat myself. You could also call me a failed entrepreneur. From my stint as an entrepreneur, I know first hand the challenges of starting and running a business. And a lot about closing down businesses as well. Unfortunately. Fortunately, I learnt a lot in the process. I learnt a lot post this experience by being a corporate entrepreneur. I learnt a lot by looking & working alongside entrepreneurs who persisted with their businesses, pivoted until they found their own space that they could own.
I have seen entrepreneurs grow too fast and then get stuck. I have seen entrepreneurs who find it tough to take their business on the growth trajectory, but once they do, there is no stopping them, until, they hit the glass ceiling. Every entrepreneur hits the glass ceiling every few years. What they do at that time defines whether there is another growth trajectory still waiting to happen or maybe not.
I know that as entrepreneurs, we get too closely involved with our business that sometimes clouds our judgement. So, we can all benefit from someone who can help us see what is staring in our faces but can't see.  I know that entrepreneurs can use any and all help that they can get.
So, what I am attempting to do via this blog is the following:
Curate great content that can help entrepreneurs learn about Sales, Marketing, Innovation, Leadership and Strategy.
Share my insights and learning on entrepreneurship that could help address some of the challenges that you will face in the course of their journey.
Interview thought leaders and successful entrepreneurs to learn from their expertise and experiences and share these with all.
So, you are an entrepreneur:
Congratulations. And welcome to my home on the esoteric world of the web (you are also welcome to my home in the real wide world as well). I am sure you are currently struggling with something or the other in your business. You can find the below links helpful.
You can also reach out to me if you want to bounce off your ideas/struggles with me and want an opinion. I am running a project to help a 1000 entrepreneurs. I would be glad to be of any assistance or help. If you want to be a part of this project, you can register here.
So, you want to be an entrepreneur:
I am so glad that the entrepreneurship bug has caught you. I also hope that you realise what is in store for you. I wrote my first book "Your Startup Mentor", exactly for people like you. You need to understand what being an entrepreneur means. It is a quick read (about 40 – 50 mins). It is available on Amazon here. Do take the time and read it before you take the plunge. I am sure you will be better by having done that.
Feel free to look around the blog. I am sure you are currently employed. If you are employed in the field of sales, marketing, innovation, product management, customer service, strategy or are a leader, you will still find most of my content useful in your current role as well.
All the very best and may the entrepreneur in you find his/her place in this world (Soon)!!
All views expressed in this blog are my personal views only and is not endorsed by my past, current or future employers.